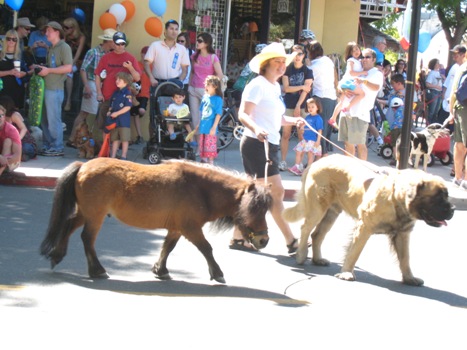 If you are coming to downtown Los Altos this Saturday (May 19th) to enjoy the 71st annual Kiwanis Pet Parade or the 43rd edition of Rotary's Fine Art in The Park, please stop by my office for Coldwell Banker's 2nd annual Adopt-A-Pet event.  The Adopt-A-Pet event goes from 11:00 a.m. – 2:30 p.m. and features adoptable dogs from Copper's Dream Rescue.  Our office is located at 161 S. San Antonio Road, Los Altos (next to the Library).
Copper's Dream is an all-breed dog rescue based in the San Francisco Bay Area. All of their dogs live in foster homes until adopted – they don't have a physical shelter.  I think there will be several puppies and older dogs available for adoption.  I hope to see you there on Saturday.
Below is this year's Homes For Dogs Campaign presented by Coldwell Banker.