Revolution Slider Error: Slider with alias home not found.
Maybe you mean: 'home_sldier' or 'McKenzie Before and After'
What are the residents of Los Altos
saying about David Blockhus?
Thanks are in order. Thanks to you we sold my house in one day. Thanks to you we got the best price in the neighborhood, too. Thanks for being so cooperative, energetic, and diligent. Thanks for your tact, your breezy sense of humor, your patience in explaining every detail of the contract. Thanks for showing up in the rain, in the dark, for fetching the mail, overseeing the work, and every other inconvenience you shrugged off so easily when you were needed. Practically perfect, and an Old Blue, besides! Thanks Dave for being the best..
- J.M.
Thank you so much for your efforts on our behalf in selling our home. We greatly appreciate your professionalism and efficiency.
- R&J
March 9, 2022
I recently listed and sold 1400 McKenzie Avenue. In just 7 days on the market, this 4 bedroom, 3 bath home sold for an astonishing amount… $5,311,000.
[…]
January 17, 2022
Welcome to 1400 McKenzie Avenue, Los Altos 4 bedrooms 3 full bathrooms 2891 +- s.f. home 16,200+- s.f. lot This private and tranquil home is a
[…]
[wonderplugin_carousel id="1"]
I am a real estate consultant, husband, father, water polo hack and wine lover. I was raised in Los Altos, having graduated from Oak Elementary, Blach Intermediate and Awalt High School (now called Mountain View High).  I'm married to my college sweetheart (who happens to teach in the Palo Alto School District) and have raised two children and 3 dogs in Los Altos.  I lived in West San Jose for 10 years and came back to permanently live in Los Altos in 2000.  My children attended the same Intermediate school and high school that I did.  In fact, two teachers that I had for History and Spanish, also taught my children 30 years later.  Throughout the years I have enjoyed volunteering at my children's schools (Parent P.E., Co-chair of Blach's 50th anniversary celebration and coaching/Reffing Water Polo).  As a long time Los Altos resident I know our town and its surrounding neighborhoods extremely well.
I began my residential real estate career (1993) with Cornish and Carey residential Real Estate in downtown Los Altos, which was acquired by Coldwell Banker in 1997.  In July 2018 I joined the Sereno Group – David Blockhus Los Altos office.  I specialize in selling single family homes, condos and townhomes in Los Altos, Los Altos Hills, Palo Alto, Mountain View, Sunnyvale, Cupertino, West San Jose and Campbell.  My DRE License Number is: 01169028.  Click verify license status with the California Bureau of Real Estate.  Note: one should always verify the license status of any real estate licensee you're thinking of hiring.  You'll see how long they have been in business and if there have been any complaints filed against them.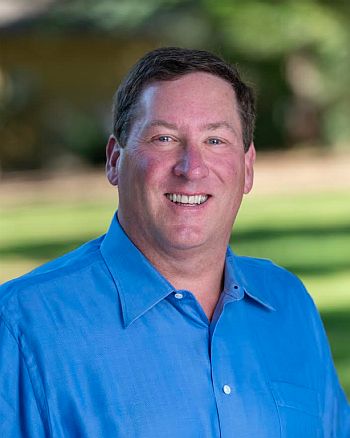 For those clients interested in building or remodeling a home in Los Altos or it's surrounding cities, my 4 year's of experience as a member of Los Altos' Design Review Commission can provide a huge advantage.
My advice is practical, no-nonsense and very straight forward.  My wife loves my warped sense of humor, my kids…not so much.
I am committed to continuing education as well as learning and implementing technologies that provide better service to my clients.  I also am committed to reducing the amount of paper involved in each transaction.
Technology will continue to play a role in the real estate transaction and I am heavily invested in it.  However, real estate is a relationship based business and I am personally available to answer any questions that you may have.  You can contact me directly at 650 465-0755 or you can find me online at the below sites.
Twitter (mainly real estate listings mixed in with a few discussion points)
I have a real passion for real estate and helping families make sense of our real estate market. Client satisfaction is the core of my business and I look forward to earning your business now and in the future. 
How can I help you?