We are in the midst of the wildest real estate market that I have experienced in my 20 years selling real estate.  A combination of extremely limited inventory, low-interest rates, and frantic buyer demand has created the perfect storm for home sellers.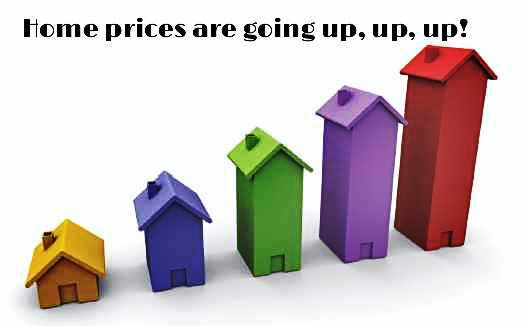 More often than not, homes for sale have sold with multiple offers and it has not been unusual to see offers for $100,000, $200,000 and even $500,000 over the asking price.
Unfortunately, our market doesn't appear to be slowing. Inventory of homes for sale, especially in good neighborhoods, is unlikely to increase anywhere near the level needed to meet buyer demand anytime soon.
We have a mere 24 single family homes for sale in Los Altos and of the ten new listings that came on for today's Los Altos Broker tour, I'm fairly confidant that seven will be under contract within a week.
Although this boom will eventually slow down or level out, it doesn't look likely to be soon. The new market value of homes is increasing weekly as homes continue to sell for over the asking price, establishing new, higher levels.
It is critical if you are thinking of selling your home in today's active market to hire an agent who will do the things necessary to maximize your profits and minimize your liability.  In my next post, I'll explain why it is even more important in an active market to hire the right agent.  Stay tuned!
If you want to take advantage of this strong seller's market and do it the right way or would just like to know the current value of your home, please contact me directly at 650 917-4250.