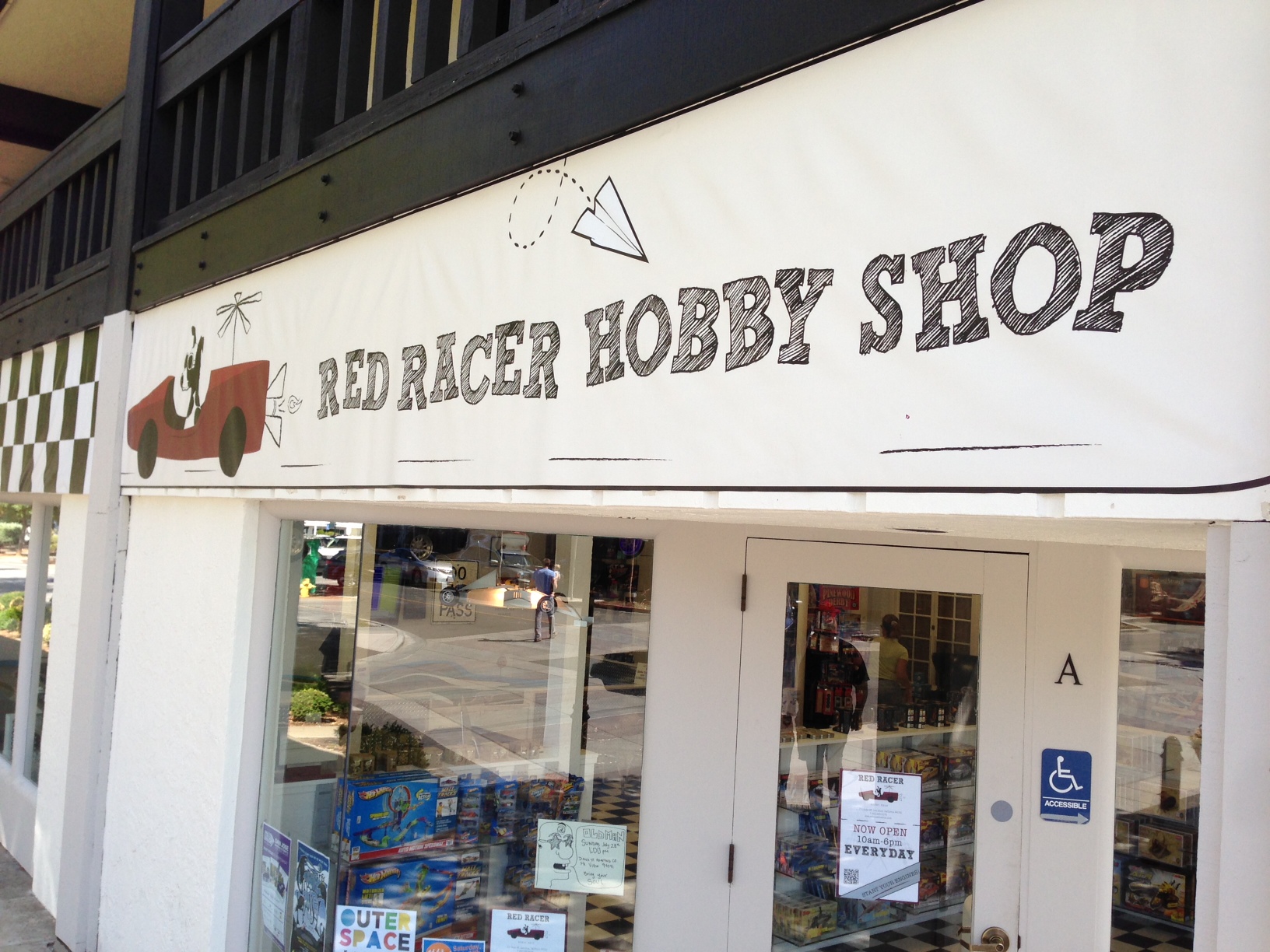 I was walking the dog through downtown Los Altos the other day when I came across a store that brought me back to my youth. It was the Red Racer Hobby Shop. The store reminded me of a smaller version of a store I cherished as a kid – The San Antonio Hobby Shop, formerly located in the San Antonio shopping center.
It was at the San Antonio Hobby shop where I developed a fondness for building models of tanks, military equipment, airplanes and the air craft carrier the USS Enterprise. I would spend countless hours cutting out the pieces, organizing them, gluing them together, painting the camouflage on the tanks, transport vehicles and airplanes and lastly attaching the stickers to make them "authentic."
I also loved to make and launch Estes rockets. I'd buy the launchpad and launch system and assemble the individual rockets. I'd go over to the field at Awalt (now Mountain View High School) and the countdown would begin – 5, 4, 3, 2, 1, blast-off. The rocket would blast straight up for a couple hundred feet and then float down with its parachute. Half the fun was trying to catch the rocket before it hit the ground. Unfortunately, I lost a few rockets to large trees or power lines. But that was part of the fun.
Since the San Antonio Hobby Shop moved several years back, there hasn't been anywhere for kids to go, create and play with models or rockets and the like. I think the Red Racer Hobby shop fills this void.
It has plenty of models and other games that kids can build.  Kids (of all ages) can try their racing skills on the slot car track.  There also is a construction zone where one can build stuff with Lego like materials. Although not currently an option, the Red Racer Hobby Shop is looking into hosting birthday parties and such. I only wish I had younger kids so I could go there to play.  What fun!
The Red Racer Hobby Shop is located at 170 State street (the corner of State and Third) in Downtown Los Altos.  It is open from 10:00 a.m. – 6:00 p.m. daily.
[nggallery id=19]