A few weeks ago I was at Michaels at Shoreline attending a fundraising event for Mountain View High's graduation party.  As sometimes happens at these events the discussion turned to real estate, specifically about how crazy our local market had become.  An interesting discussion ensued about whether it was easier to sell a home in a hot seller's market or a market that was more in equilibrium?
A successful home sale is based on three activities: Comprehensive marketing, expert negotiation, and detailed transaction management.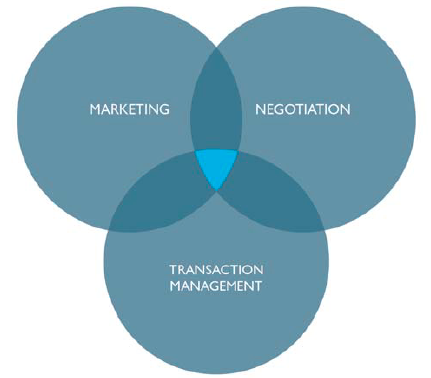 During a hot market, some agents will cut back on marketing the property, relying on the Multiple Listing Service (MLS) to give your home its only exposure to the market.  Even worse, some agents convince sellers that it is in their best interest to sell your home as a pocket listing, eliminating the use of the MLS .  Reduced or eliminated marketing activities might include:
Lacking a comprehensive internet strategy
Lacking a comprehensive social media strategy
Lacking global marketing
Lacking agent and referral networking
Lacking traditional marketing like direct mail, signage and advertising
Selling the home as a pocket listing
With limited marketing, your home may sell but not for its absolute maximum price.
Regardless of market conditions your real estate agent should (at minimum) engage in the following activities:
Evaluate local market conditions and comparable home values
Determine and implement pricing strategy
Prepare home for the market (repairs, staging etc.)
Coordinate inspections
Prepare and coordinate disclosure documents
Implement comprehensive marketing program
Prepare marketing materials (online, print and media)
Place home on Multiple Listing Service
Make home accessible by putting a lock box and sign on property
Hold and attend Broker tour and public open houses
Negotiate offer
Coordinate paperwork and closing procedures
Advise and guide sellers throughout the process
Be an advocate for the seller
Be a fiduciary for the seller
In an overheated market the number and complexity of offers increases.  In addition to the above duties, a seller's agent should:
Know how to coordinate, distribute and track disclosure packages
Answer questions and document discussions with cooperating buyer's agents
Design and implement consistent offer guidelines regarding how offers are to be handled
Hear offers, counsel sellers on options and prepare appropriate counter offer (s)
Ratify offer, back up offer (if needed) and notify those whose offers weren't accepted
Be an advocate for the seller
Be a fiduciary for the seller
In an overheated market, negotiation and transaction management become more complex and important.  A strong seller's market doesn't guarantee the best results, an experienced and skilled real estate agent who acts as your advocate does.  Don't sell yourself short.
Interested in selling your Los Altos/Los Altos Hills home?
Interested in buying your dream Los Altos/Los Altos Hills home?
Give me a call at 650 917-4250
I'm David Blockhus and I've been licensed and actively selling residential real estate locally since 1993.